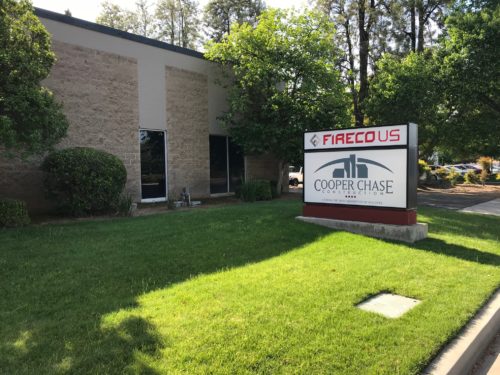 Tempest Fireco Towers is now Fireco US
Tempest Fireco Towers has changed its name to Fireco US and is under new management.
Fresno, CA – Tempest Fireco Towers has changed its name to Fireco US. The company was formerly managed by Tempest Technology, Inc. and was housed in their headquarters on Blythe Avenue in Fresno, CA. Tempest Technology was sold in April of 2017 to a foreign entity and was no longer charged with managing Tempest Fireco Towers, owned by Dexter Coffman and Christian Baribbi. In July 2017 two new partners, Jesse Peralez, Jr and his wife Paley Peralez, were brought on to manage the new company and oversee day to day operations. Fireco US is now operating out of a new office located on Gateway Avenue in Fresno, CA.
"We are excited about the addition of Fireco US to our family of businesses", says Jesse Peralez, who also owns Cooper Chase Construction and Peralez Masonry. "Fireco is a respected product that can span multiple industries and we are confident that we can grow market share in the United States and Canada." Since taking over management Fireco US has expanded its sales force with the addition of John Townsend, a seasoned sales professional with over twenty years of sales and marketing experience in various industries.
Fireco US will be participating in multiple trade shows this year, independent of Tempest Technology. Fireco US will be attending Firehouse World, ISC West, The California Mobile Command Center Rally, AUSA and the Pacific Northwest Tow Show.
For additional information on Fireco US please contact:
pperalez@firecoUSA.com